915 Eldorado was developed with a very thoughtful and communicative client family. This produced such a good design, it has become our standard model house. It's just a great floor plan for a 60′ wide suburban lot, for a family of four. We can mirror it, rotate the roof slope, and change the exterior style, and still save a lot of time on design and engineering.
Design process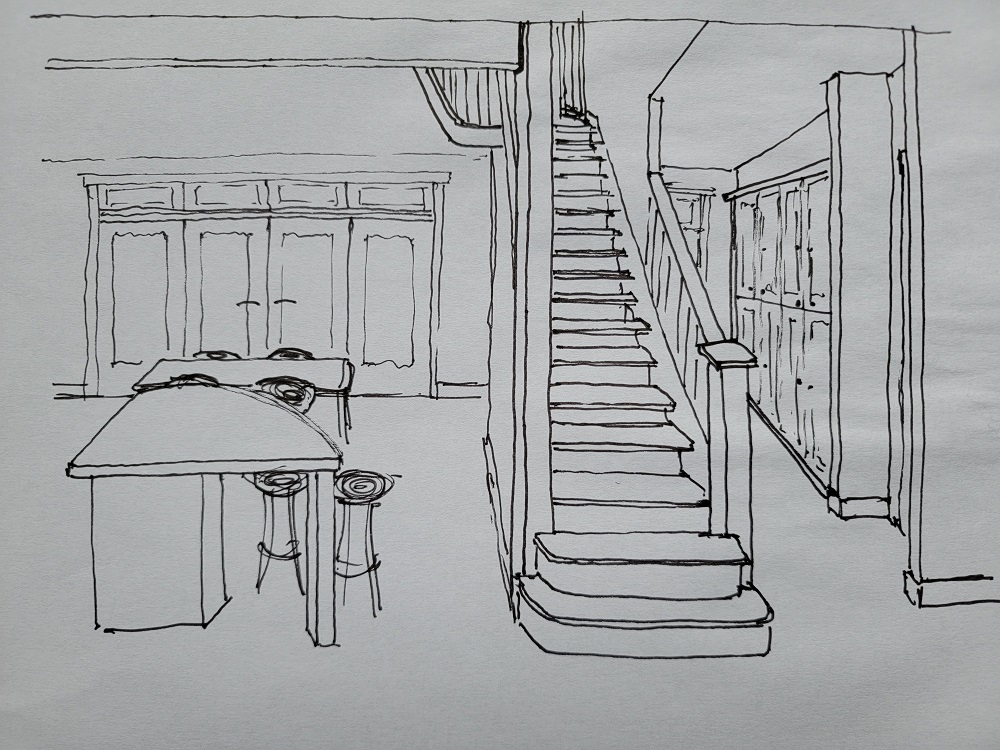 Imagining the stair as a sculptural light-giving element in the middle of the house. And opening next to the stair helps bring light down from the south facing windows on the second floor.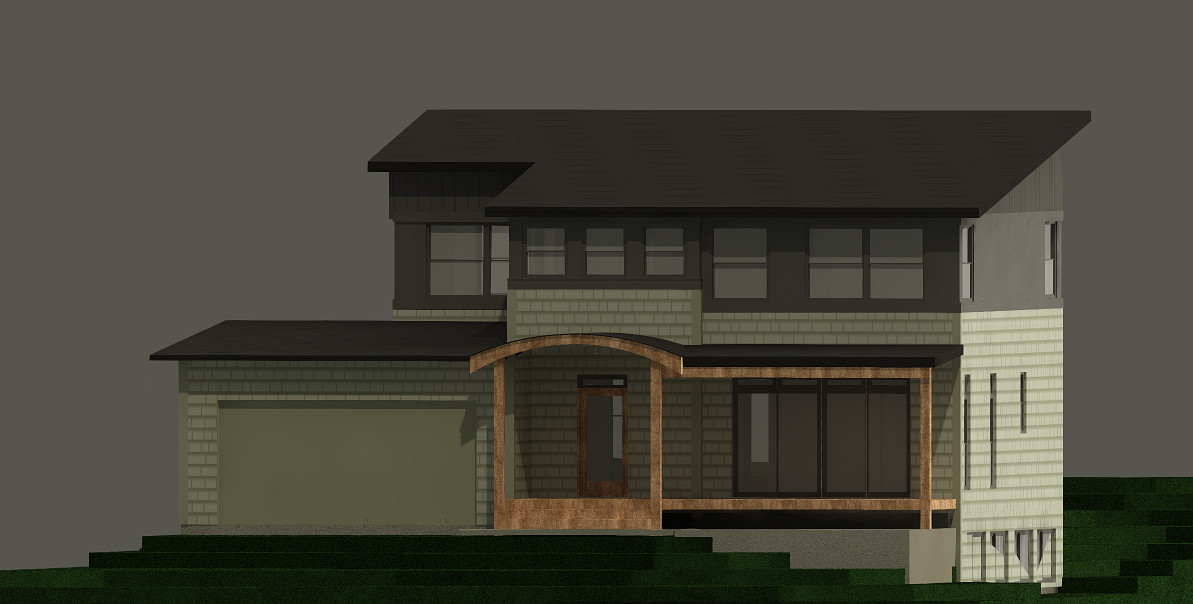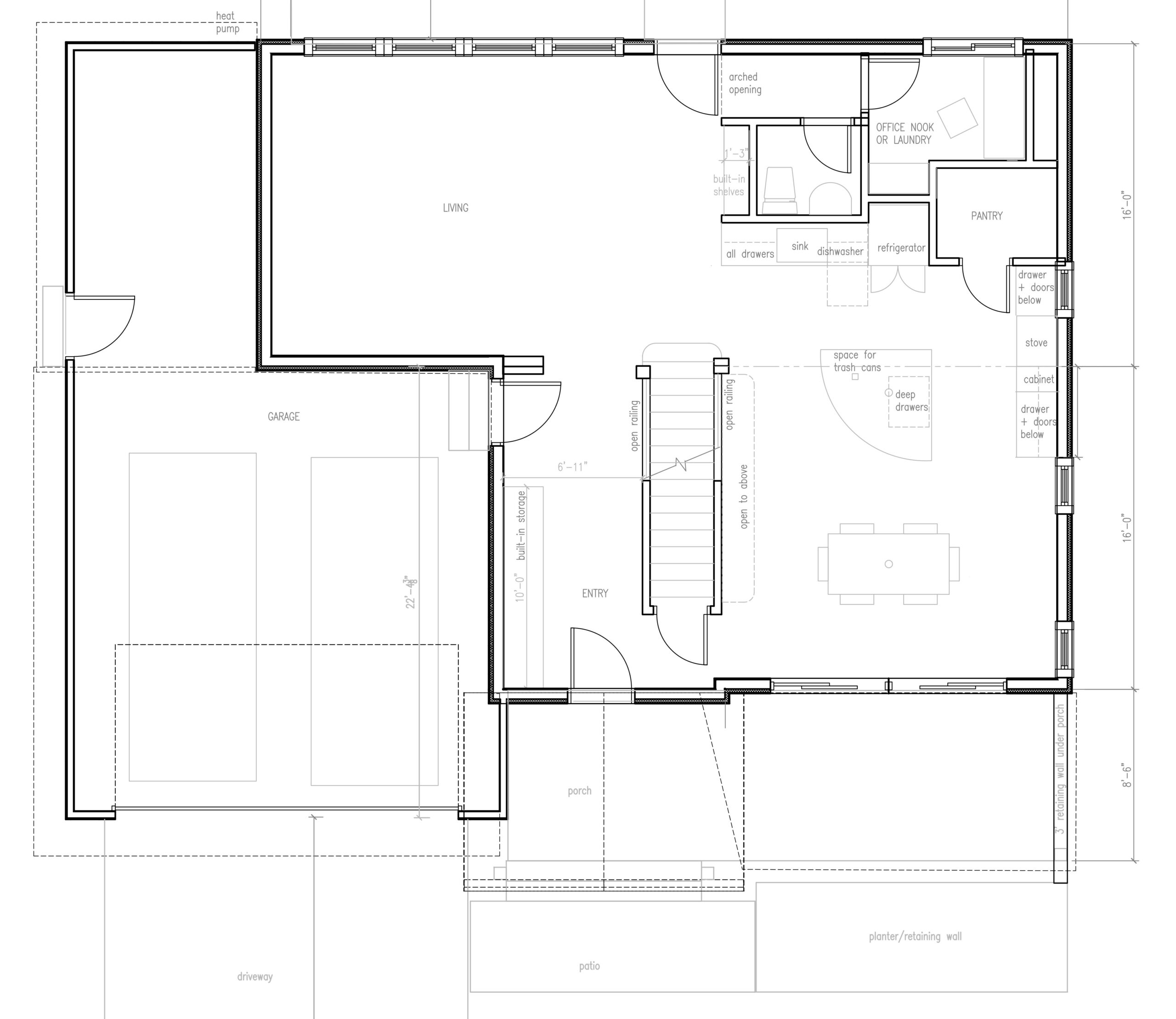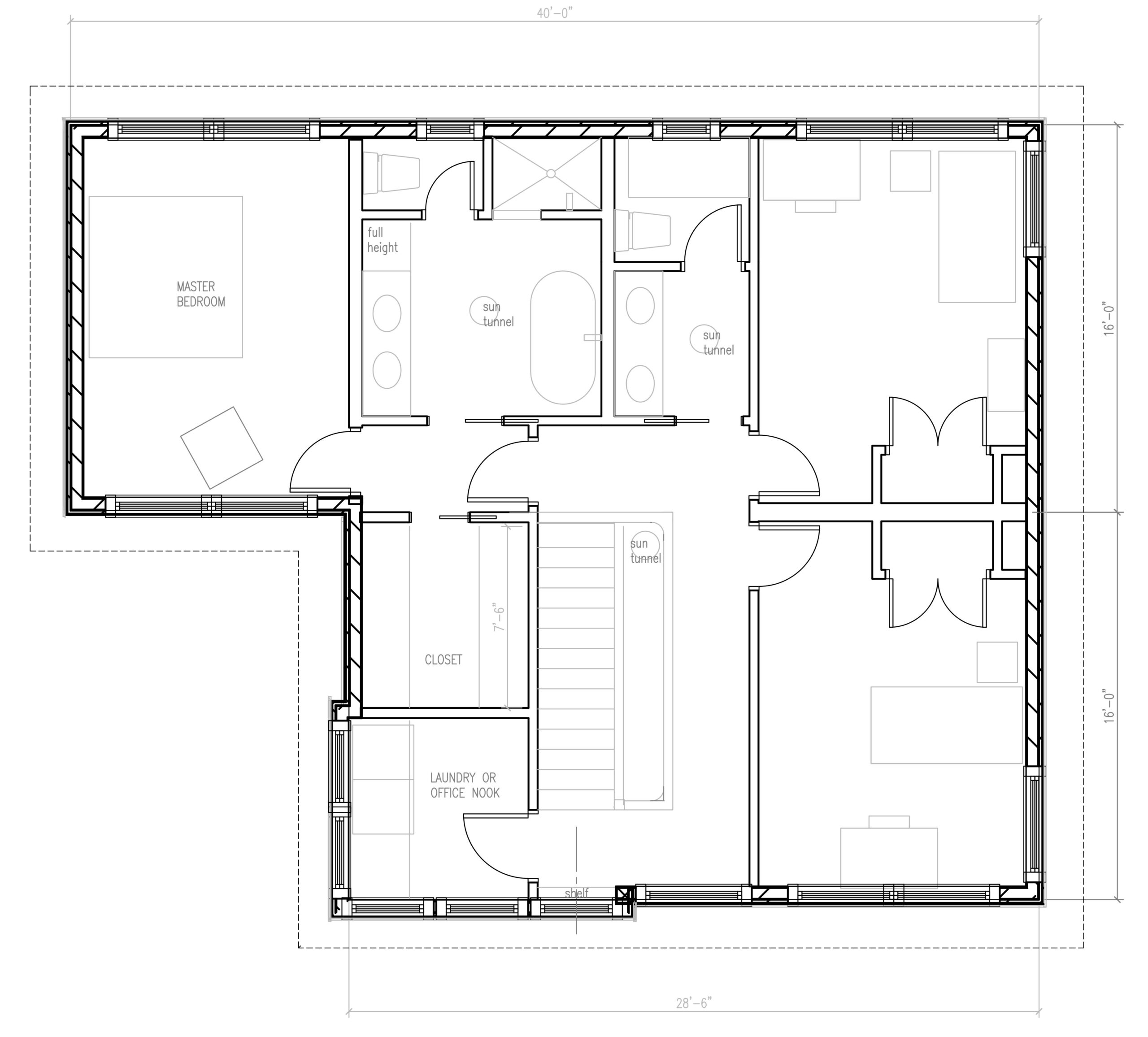 Construction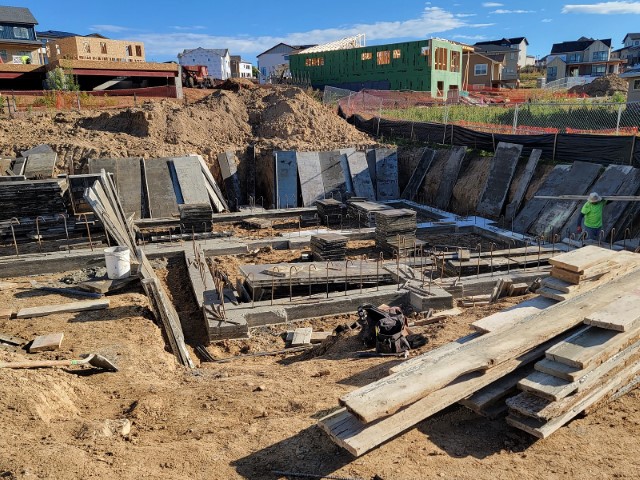 Foundation footings with wall formwork staged.