Aide Fitch is a licensed Colorado Architect, licensed General Contractor, LEED Accredited Professional, and Certified Passive House Designer. Aide holds a dual Masters Degree in Architectural Research and Structural Engineering, and she was previously a certified professional firefighter. Her entire career has been in green building. She has developed the designs and construction details for our homes in close coordination with house factories, HVAC engineers, energy engineers, and structural engineers. She is also in charge of overall construction, trying to make sure we deliver the best built homes at the best possible price. Read more about Aide here.
A message from Aide: "I lost my home in the Marshall Fire. I rebuilt it as the pilot project for Harper Lake Homebuilders, and am trying to help as many neighbors as I can to bring our special community back. My brother Karl is a source of vast construction wisdom and moral support. It was amazing to have him there with us when our first house module got delivered."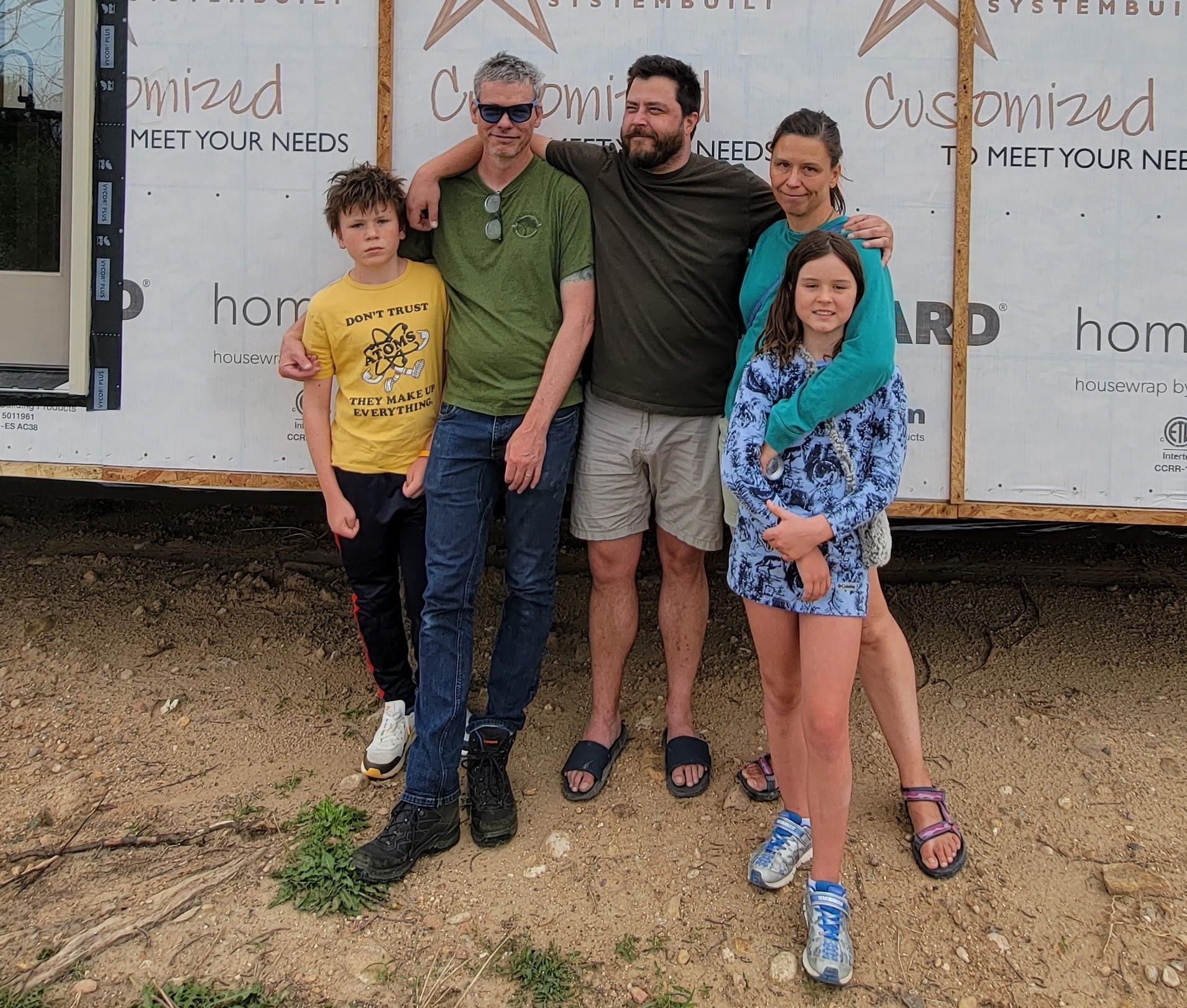 We have a very experienced and hardworking framing crew to build all our custom elements around the core factory modules.
Northstar Systembuilt is the factory we're working with to produce our core modules. Their main factory is located in Western Minnesota. (Not to be confused with Northstar, the distributor in Loveland, Colorado.) Northstar Systembuilt produces the highest quality house modules in our region, and their factory operation is highly professional. Read more about Northstar Systembuilt here.
Our Extended Crew
We have a large team of subconsultants and subcontractors who are all so important to our success. This includes structural, energy and geotechnical engineers, surveyers, electrician, plumber, roofer, foundation subcontractor, drywaller, and finish carpenter. Our HVAC sub is Colorado Eco Mechanical, and they've been so helpful in helping us develop the very healthiest indoor air systems. A shout out to our insurer, Karen with the Bolder Insurance. She is constantly sweating the details to keep us all safe and protected.
Sam and Dave Klug are offering landscaping services to our customers. They can also do a lot more. Read more about Klug Brothers here. A special thanks to Sam and Dave for helping us get launched with a variety of construction management tasks big and small.